Post by cruelseawanderer on Sept 4, 2021 13:45:29 GMT
Hello Folks, I hope you are all well.
I thought I'd share a few photos of a few items I found in the loft this week, whilst I was looking for GI Joe items from my previous collection, to list for sale.
I'd forgotten I had these Action Joe items, I think I picked them up about ten years ago or so, packed them away and then forgot about them.
After recently picking up a Vintage Japanese Market Tsukuda Action Man Fallschirmjager, I am minded to keep these now and display them, but the missus recons they're only good for the bin, what do you think?
a, Keep them in the packaging as they are?
b, un box them and display the complete dressed figure?
c, Bin them / give them away?
This set is the Takara Combat Joe figure WWII German Infantryman.
I think Takara released their series of Combat Joe figures in March 1984. The first figures being a World War II-era American and German Soldiers, and a modern American Soldier.
Takara licensed the GI Joe figures from Hasbro, but gave them their own distinct heads, as I think they were aiming at the Japanese Collector market.
The head sculpt used for the german army figures has a slight passing resemblance to the German born actor Anton Diffing, who made his name in classic English films playing stereo typical German Officers.
I don't actually think these figures are worth anything today, as I think they're probably viewed in the same category as the Chinese GI Joe Knock Offs, like the 'fighting yank', 'buddy' figures etc, but they are interesting from an historical perspective non the less, and the uniforms are very well made, much better than the 1980's late issue thin action man clothing in my opinion.
I also have the two other german figures from this series somewhere, the German Army Officer set no. 4, and the German Panzer Crewman set no. 6. If I find them I'll post some more pictures.
I bought all three German Figures together, and later bought the WW2 American Figure to complete the WW2 theme.
I didn't bother with the three modern American figures, the Modern US Soldier Set, and the later US Police SWAT team outfit or the California Highway Police Patrol outfit.
Anyway below are a few pictures for your enjoyment, I hope you find these of interest.
CSW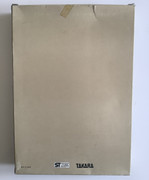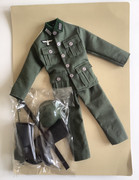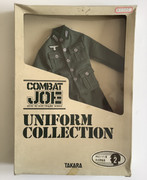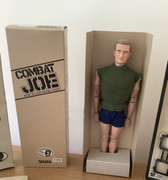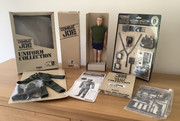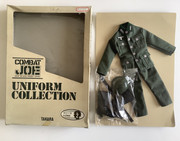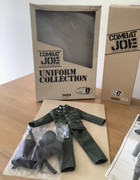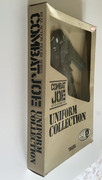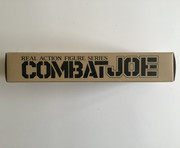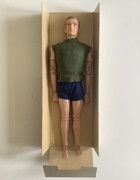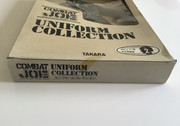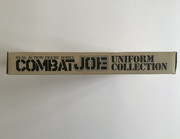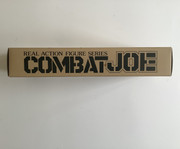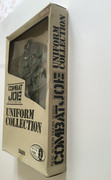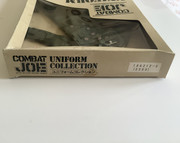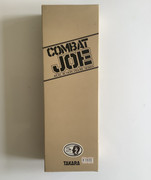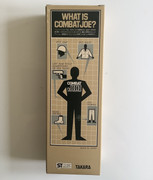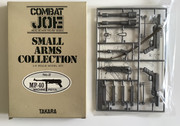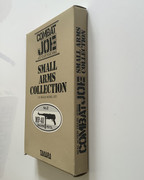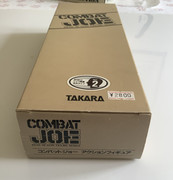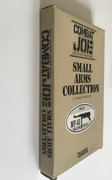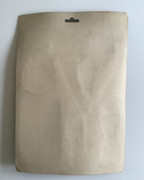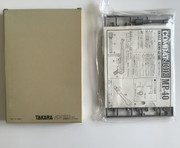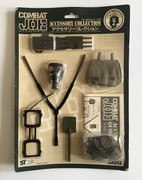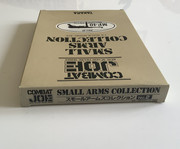 After much scrambling about in the loft this morning, much to the annoyance of Mrs CSW, I have managed to extricate a second Takara Combat Joe Figure from its dark forgotten corner. I have added some additional pictures below showing the second figure.
The second figure is the German Panzer officer which is figure set no. 6 in the series, though strangely it's in the no.4 box for the German Officer figure.
It looks like I have another three or four of these figures, I can see the tan boxes and combat Joe script on the sides, but I can't get to them yet to see what they are. The other boxes are packed in opaque plastic storage boxes, which are behind a load of other boxes of stuff, which I need to move to be able to reach them.
Anyway, here a few photos of the German Panzer Officer for your information.
The German Panzer Officer figure outfit and accessories look complete and are in mint condition 'as new', but unfortunately the headphones strap has been broken at some point in the past and has a glue repair.